In the module "De jure: the EU coping with integration — law and politics" we discussed the different political reactions to the refugee crisis in the countries of France, Germany, Italy as well as the political reaction of the EU.
We tried to find answers to our guiding question:

At the beginning of the module, we informed ourselves about the political measures and strategies of our own counries as well as of the European Union. We also discussed the circumstances and conditions of the refugee crisis.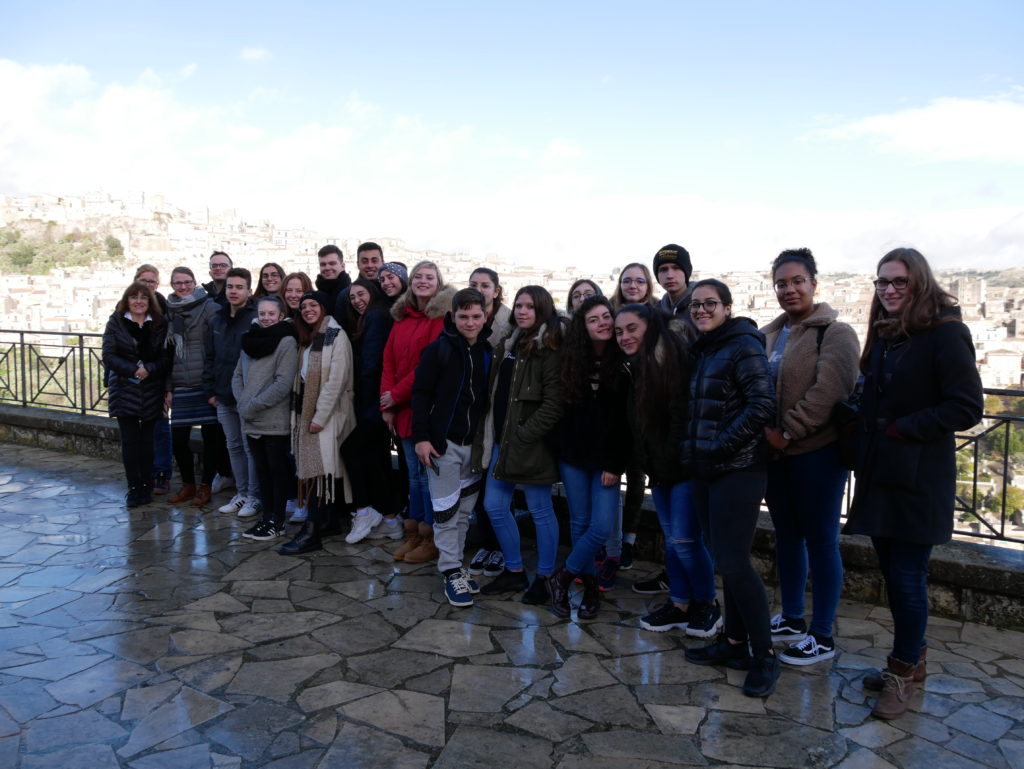 ---
The international meeting in Sicily
During our mobility I in Sicily, Italy we discussed the strength and challenges of the different politician strategies as well as the different conditions that the countries had to deal with.
We want to understand the circumstances to get in the position to become aware of the political and legal opportunities in coping with integration instead of an uncritical adaption of the partly populistic ideologies virulent in the political discourse on migration.
In order to create an understanding of political decision-making processes, the students created different fictional politicians of the European Parliament in international groups, who gave short interviews and podcasts on the causes, legal possibilities, humanitarian necessities and pragmatic approaches to deal with the crisis. The respective roles and political stances were summarized in role cards.
In these fictitious interviews, they discussed challenges and opportunities of the refugee crisis from the perspective of politicians. The students had to create role cards for politicians from the European Parliament who represented different attitudes towards the refugee crisis according to the researched facts. In the sense of election advertising, the students prepared corresponding statements, which they presented in these interviews. We chose politicians from the European Parliament to avoid a country perspective view of the students. The lack of assignment as representatives of a country enabled a consolidation of the country results as well as an in-depth examination of the European Parliament and its parties. In the interviews and podcasts, the students critically examined the causes, legal options, humanitarian necessities and pragmatic approaches to overcoming the crisis.
Under the tab "Download" you can find even more materials and results!